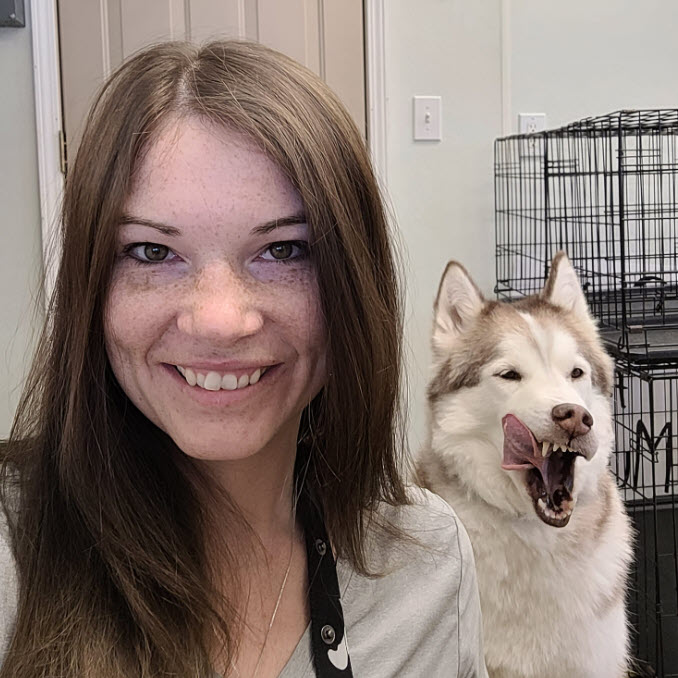 Kate Mathis - Professional Pet Groomer
I am Kate Mathis, here to share a bit about myself and my career. I graduated from Alcona High in 2007 and spent time volunteering at a local shelter, where I found my passion for working with animals. At 21, I got my own puppy and started training and grooming him.
A year into working at PetSmart, I was offered a position as a dog obedience trainer using positive reinforcement. I soon caught the attention of the salon manager and, after trying my hand at dog bathing, I decided to pursue grooming. I completed grooming training at the academy and left my training ring behind.
In 2017, I relocated to be closer to my family with my baby girl. In 2018, I started a house call dog grooming business in Alcona and volunteered my services at the Alcona Humane Society. I received AKC's S.A.F.E. Groomer certificate in 2019, but had to close down my business in 2020.
I opened "Cuts for Mutts" in Alpena on April 1st, 2022, and quickly gained enough clients to donate to local organizations. I love seeing the transformation in the dogs I groom, and plan to grow my business to support local shelters and offer spa days for shelter dogs. I am also eager to take more classes to improve my skills and provide the best experience for my clients.